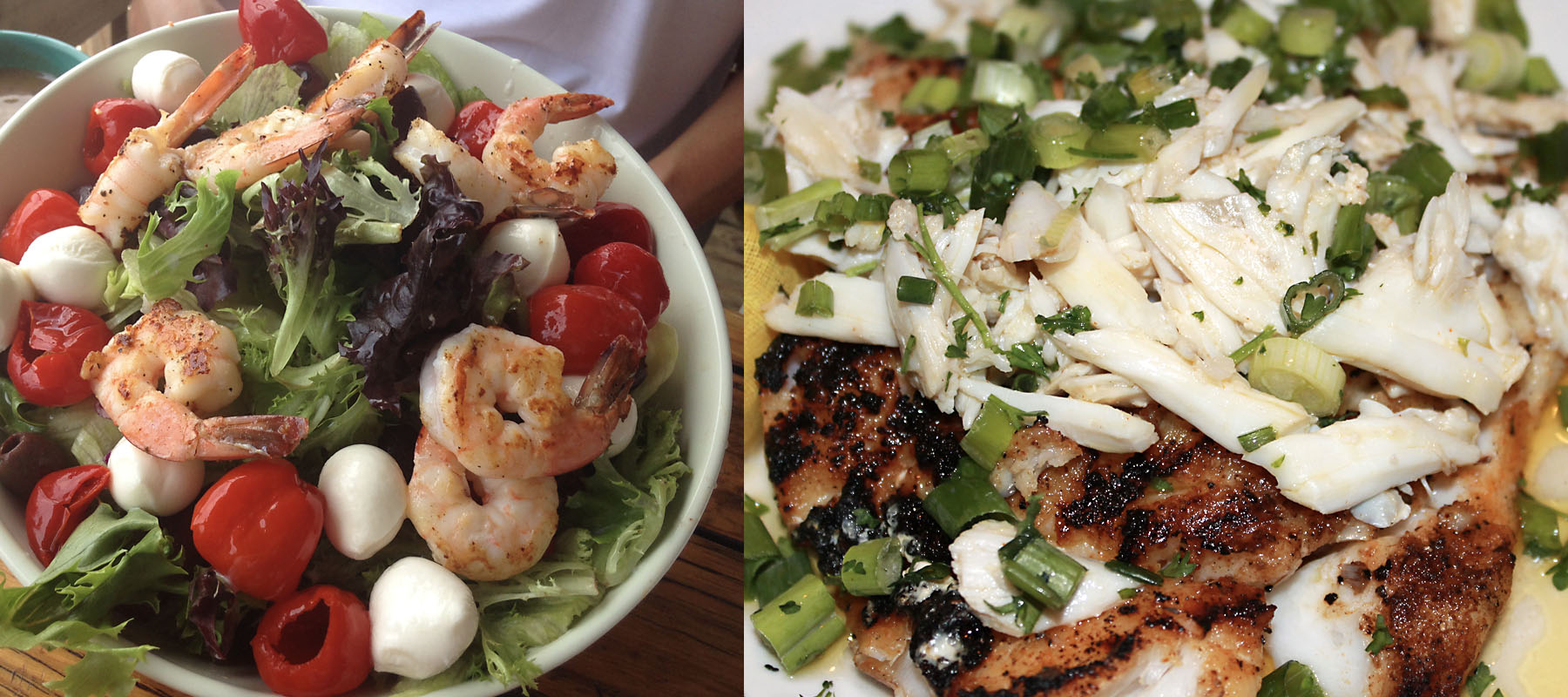 One of the most ever-changing landscapes on the Emerald Coast is our choice of dining-out locations. Existing restaurants are constantly changing their menus and specials, new restaurants are opening up and others closing down. Those that are gone, we certainly miss, but the new ones may offer something we have never had before.
Some of the best food is at the worst-looking establishments, and some of the worst are at the best-looking establishments. You never know where you may find the freshest food and the coldest beer. Try a different one every day and you are surely going to find what you are looking for. Sometimes, the best dining experience comes unexpectedly when you decide to just take a chance and open that door to a place you have never been.

Ben & Jerry's

850-460-8884, 9375 Emerald Coast Pkwy., Miramar Beach. Website: benjerry.com/miramarbeach. Located in the Market Shops of Sandestin, by the south entrance of Sandestin Resort. Open Daily 11am-10pm. Peace, Love and Ice Cream. Serving super premium ice cream by the scoop, in cones, cups, sundaes, smoothies and shakes. Stop by the only Ben & Jerry's between St. Augustine and Biloxi to experience the best ice cream served by the friendliest staff. Dine in our spacious, air-conditioned location or enjoy our outdoor seating. Worth the drive from anywhere!
Buffalo Wild Wings

850-301-9464, 99 Eglin Pkwy., Fort Walton Beach website: BuffaloWildWings.com Since 1982, Buffalo Wild Wings® (or B-Dubs® as our friends call us) has been the ultimate sports bar. Serving up hot, fresh Buffalo-style chicken wings spun in 1 of 20 signature wing sauces or 5 dry seasonings, a full menu with shareables, burgers, sandwiches, wraps, salads, and desserts, we offer something for just about everyone. And with over fifty HD flat-screens, 27 draft beers, Blazin' Rewards, and a full bar, B-Dubs is the place for awesome food and sports entertainment that creates legendary experiences between friends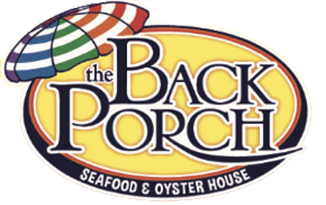 The Back Porch Seafood
& Oyster House

850-837-2022, 1740 Scenic Hwy. 98, Destin. Located on the beach, just west of Henderson Beach State Park. Open daily at 11am. A favorite with locals and visitors since 1974. Enjoy the breathtaking Gulf views from the Back Porch while sipping on your favorite beverage and enjoying some of the best Gulf seafood on the coast. Dine inside or on our beachfront deck. Everything is better when you're at the beach! Major Credit Cards Accepted.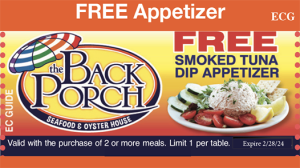 Capt. Dave's
on the Gulf

850-837-2627, 3796 Old Scenic Hwy. 98, Destin. Located 3 miles west of Sandestin on the beach side of Old Hwy. 98. Open every day except Tuesday. Dinner $19-$40. Child menu. No reservations. Casual dress. The best gulf view. Freshest seafood on the beach. Full-service lounge.Major Credit Cards Accepted.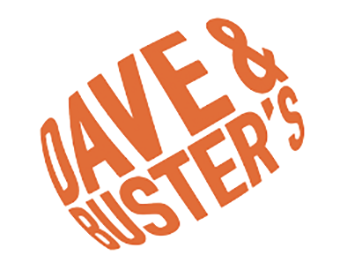 Dave & Buster's

850-238-3501 15701 LC Hinton Jr., Dr., Panama City Beach at Pier Park. Website: DaveandBusters.com. There's always something new at Dave & Buster's – the only place to Eat, Drink, Play and Watch sports all under 1 roof. Hundreds of the hottest arcade games in the Million Dollar Midway, mouth watering chef-crafted creations in the restaurant, premium bar featuring cocktails, wines and 20+ beers, stadium surround sound while watching your favorite team on our
massive HDTVs.


http://ecgmagazinefw.com/wp-content/uploads/2023/02/Dave-Busterscoupon23.png
Destin Ice Seafood
Market and Deli

850-837-8333, 663 Harbor Blvd., Destin. Website: DestinIce.com Offering fresh fish, shrimp, oysters, and Buckhead meats. A wide selection of fresh salads, dips, soups, and chowders, wines, cheeses and delicious desserts. Plus, sauces, olive oils, vinegars, hot sauces, rubs, spices, seasoning mixes, marinades, and fresh seasonal vegetables. We'll steam your seafood to perfection. We offer take and make options such as stuffed boneless chicken, Turduckens, savory seafood and meat pies, and ravioli.

850-842-3190, Destin • 850-842-2807, Miramar Beach, 104 Harbor Blvd., Destin located just East of Emerald Grande and 10859 US 98 Ste 105, Miramar Beach located across from Silver Sands Outlets. Swing on in for some Juicy Beef and Tasty Bird. We build the juiciest burgers and serve the tastiest chicken sandwiches and wings you have ever eaten. Using the freshest ingredients, 100% premium chicken and beef and our secret sauce, your mouth will thank you! Dine inside or on our relaxing patio. Full Bar. Kids meals. Open Daily 10am-10pm. Majorrdit Cards Accepted.

Frozen Dune
Rolled Ice Cream

850-842-4777, 2052 Scenic Gulf Dr., Miramar Beach. Located on the beach road just west of the corner of Holiday Rd. and Scenic 98. We uniquely serve an Asian-inspired rolled frozen treat. Watch our servers create your delicious ice cream rolls while you wait. We also serve by the scoop and offer Boba tea and gourmet coffees. Open daily during the season. Off-season hours may vary. Major Credit Cards Accepted.

Fudpucker's Beachside
Bar & Grill

850-654-4200, 20001 Hwy. 98 E., Destin. 40th Year Anniversary! Fudpucker's is Famous for Great Food, Family FUN, Live Alligators and World Famous T-Shirts! Stuff your face with the "Original" Fudburger or chow down on the best shrimp & local seafood around. Check out Gator Beach — The World's Greatest Alligator Park — Admission is FREE! Visit website for information on Teen Night, Fudnominals, and Birthday Party Packages. Remember, "Ya Ain't Been Pucked Til Ya Been Fudpucked!" — Get the T-Shirt to prove it! Open Daily at 11am. Beach or casual dress.
 Major Credit Cards Accepted.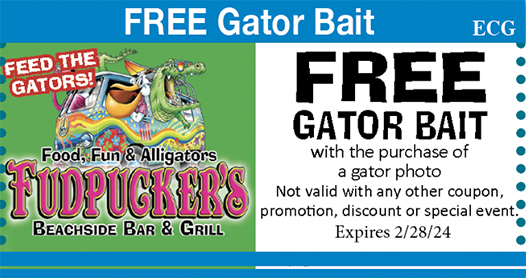 Holi Indian Restaurants

850-353-2360, Miramar Beach • 850-362-6077, FWB 850-215-3030, PCB, Three locations & food truck: 10859 Hwy. 98, Miramar, located across the street from Silver Sands Outlet. 280 Eglin Pkwy., NE, Fort Walton Beach, located a half mile north of Cinco Bayou. 3102 W 23rd St., Panama City, located a mile east of Hathaway Bridge. Our food truck, Holi on Wheels, is available for special events. HOLI (a flavor of joy) is a unique combination of Indian cuisine and heritage. Serving a variety of mouthwatering dishes from different regions of India, we use authentic Indian spices to add unique flavor to our meat lover and vegetarian meals. Open for lunch and dinner 11am-2:30pm & 5-10pm Tues.-Sat, and 11am-3pm & 5-9pm on Sun. Major Credit Cards Accepted.

Los Rancheros

850-622-0754 3906 US Hwy. 98 W, Santa Rosa Beach.
850-769-7999 111 W. 23rd St., Panama City
850-249-5195 11208 Front Beach Rd.,
Panama City Beach. Website: LosRancherosPC.com. Welcome amigos! Los Rancheros offers authentic Mexican food from tacos to fajitas and great-tasting margaritas. We do everything fresh – fry our own chips and taco shells, make our own guacamole and salsa, and rice and beans are made every morning. Hours: 11 a.m.-10 p.m. daily. Serving lunch, dinner and take-out. Happy hour daily.

Reef Burger

Located, on the water, at Crab Island, just north of the Destin Bridge. Boat docking available. Swim up or wade up to grab award-winning burgers and fries and cold drinks. Meals are cooked fresh, onboard. Seating available on bar stools and at picnic tables shaded by umbrellas. Major Credit Cards Accepted.

Lucy's Buffet LuLu's

850-710-5858 4607 Legendary Marina Dr., Destin. Website: LuLusFunFoodMusic.com.
At LuLu's, we serve scratch-made menu options with recipes created by Lucy Buffett herself.
From seafood favorites to allergy-friendly choices, there is something for everybody. Pull up a seat at our table and enjoy good cookin' served with a southern flair.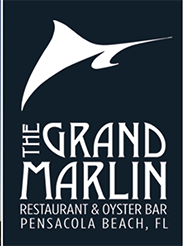 The Grand Marlin

850-677-9153, 400 Pensacola Beach Blvd.,
Pensacola Beach. Website: TheGrandMarlin.com. The Grand Marlin offers a tranquil, relaxed atmosphere, paired with the area's best selection of fresh seafood highlighted by delectable, daily specials. The restaurant boasts the area's best-stocked, most tempting oyster bar where the finest oysters, from Apalachicola and East Bay to more exotic locales, are shucked to order. For those in the mood for something other than seafood, The Grand Marlin offers enticing steaks, succulent poultry dishes, and other fare to meet your every taste.